Blues Preachers Tee Shirts all sizes available in Grey or White

$50 AUSD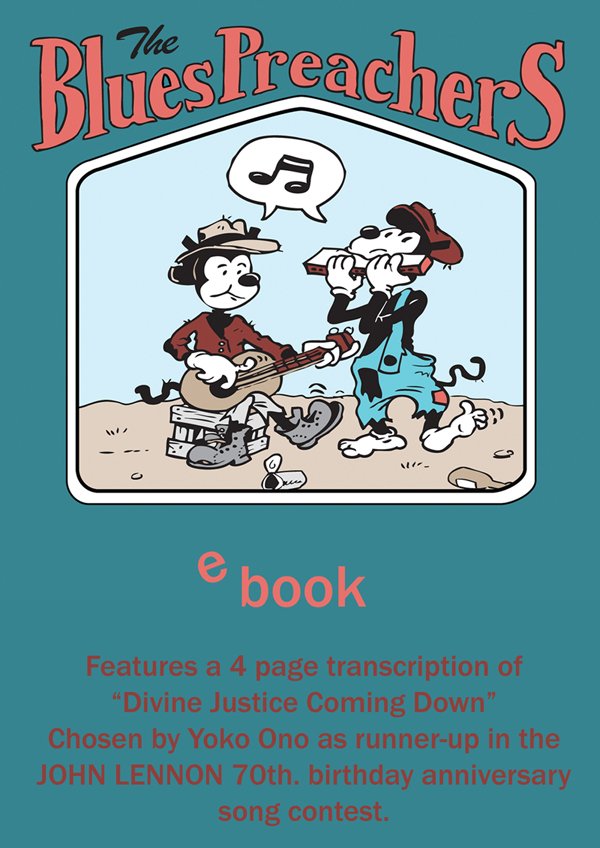 The Blues Preachers E-Book
The Alternating Bass Style as performed by THE BLUES PREACHERS.This new version is fully type set and optimized for Adobe Acrobat Reader X and includes "Divine Justice Coming Down" which was chosen by Yoko Ono as runner-up in the John Lennon 70th. anniversary song writing contest.
The accompaniment, intro, outro and both slide solos have been transcribed. http://www.youtube.com/watch?v=uzh9ULTM1e0
A total of 13 tracks transcribed from their highly acclaimed albums: 'Next Stop Beulah Land', 'Dry Long So' and 'Dead Catz Can Bounce'
Includes TAB for songs by Mississippi John Hurt, Reverend Robert Wilkins, Blind Willie Johnson, Blind Blake and more.
Each page contains an embedded audio file. Click on the speaker icon to hear the track as you read the TAB.
Just $10 (USD)